Power of Veto #1


Aint No Man Good Enough For Me

In the beginning of The Odyssey, the titular hero, Odysseus, has not returned from the Trojan War and is believed to be dead by many. His wife Penelope and his son Telemachus have to deal with the incessant vexations of the 108 bachelors who will not take no for an answer.
Tonight's competition will force you guys to find the right man in this army of drunks, oafs, sleazeballs, this mass of masculine stupidity. There will be nine rounds. In each round, I will post a dozen spoilers. Each spoiler will contain different letters. Each player is allowed to collect only spoiler each round. This will be done on a first come first serve basis. Each round will be open for two minutes. After that, I will post the next round.

At the end of nine rounds, each pair can combine all their letters and will have five minutes to come up with the longest English word possible (must be a word in dictionary.com). At the end of each round, I will just post the next batch of letters. It is up to you to keep track of what letters you have.  I might end up showing you what you have at the end of nine rounds, but I am not responsible for anything before.

Are there any questions? First batch up at :05.
Power of Veto #2


Lotus Tell You a Story

After escaping from the Cicones, Odysseus and his crew, or at least the ones on his ship, made their way to the Island of the Lotus-Eaters. Here these people were content with eating the fruits and plants of the lotus, a strange food that led to blissful forgetfulness. Upon consumption, some of the crew refused to leave the island, choosing to stay on the island and eat the lotus, and they were forcibly removed by being chained to the ship.
For the weekend challenge, you guys will be writing a brief story of a utopian society, a world where good is around every corner, a place of innocence and happiness. You may not exceed one thousand words. You must mention every Houseguest's name as well (I will post a list of everyone). However, every good story has a conflict. There must be some sort of problem that is introduced to the story and is resolved (remember, this is a utopia, so things were perfect beforehand; please logically introduce the plot).

You will have until Saturday at 5:00 PM Central to submit something in your diary room. A thousand words may seem like a lot, but you guys have partners. Split the work. Make critiques. Do what you have to do to win that Power of Veto. I will have three (3) judges score them. They will not know who wrote them. I hope to have results on Saturday at 11:00 PM Central, but it could be as late as Sunday at 1:00 PM Central. Either way, you will have until Sunday at 8:00 PM Central to cast your vote to evict. We will see how everything goes though. If all goes well, we will have a challenge on Sunday. Please check the forum at those times at least. The pair with the best score will the Power of Veto. In the event of a tie, a fourth judge will break it.

Are there any questions? The judges will base their scores on entertainment alone. However, keep in mind that terribly written works might be scored low, so don't half-ass it. Organization is also helpful in making sure everything looks smooth.
Power of Veto #3


Mind.Blown.

The Achaeans sail from the land of the Cyclopes to the home of Aeolus, ruler of the winds. Aeolus presents Odysseus with a bag containing all of the winds, and he stirs up a westerly wind to guide Odysseus and his crew home. Within ten days, they are in sight of Ithaca, but Odysseus's shipmates, who think that Aeolus has secretly given Odysseus a fortune in gold and silver, tear the bag open. The winds escape and stir up a storm that brings Odysseus and his men back to Aeolia. This time, however, Aeolus refuses to help them, certain that the gods hate Odysseus and wish to do him harm.
For this competition, you will be tested on how well you can unscramble something that has been blown all over the place. I will be posting a video link, but wait, this link will be jumbled. I will also be posting a question to be answered, but again, it will be scrambled. The first player to answer the question correctly will win the Power of Veto. You will have one hour to complete this via private message. Does everyone understand?
Nsot mt eah oeia hf eet dvwhi?https://www.youtube.com/watch?v=Ei1plnq961c
The green is in the correct order. The red needs to be unscrambled.
What is the name of the video?
https://www.youtube.com/watch?v=p11qN9cIl6E
10 Strangest Things to Fall From the Sky
Power of Veto #4


I Smell Bacon

From there, Odysseus and his men travel to Aeaea, home of the beautiful witch-goddess Circe. Circe drugs a band of Odysseus's men and turns them into pigs. When Odysseus goes to rescue them, Hermes approaches him in the form of a young man. He tells Odysseus to eat an herb called moly to protect himself from Circe's drug and then lunge at her when she tries to strike him with her sword. Odysseus follows Hermes' instructions, overpowering Circe and forcing her to change his men back to their human forms.
For this competition, you will be tested on how well you can detect real life pigs, the 5-0. Yes, I am talking about C-O-P-S. I will be posting images of TV and movie cops and it will be up to you to identify him or her on the thread. You will receive a score based on the last digit of your timestamp (the one including seconds). The first three players to answer correctly will receive points. If you are wrong, you can still guess. I don't care. Just be right. The pair with the most points after ten rounds will win the Power of Veto. In the event of a tie, we will have a tiebreaker round.

Does everyone understand? If so, I will post the first image at :35.
Spoiler:

IMAGE #1
The correct answer is AXEL FOLEY.IMAGE #2
The correct answer is CLANCY WIGGUM.IMAGE #3
The correct answer is JOHN MCCLANE.IMAGE #4
The correct answer is TONY VLACHOS.IMAGE #5
The correct answer is MARGE GUNDERSON.IMAGE #6
The correct answer is ROBOCOP.IMAGE #7
The correct answer is FRANK SERPICO.IMAGE #8
The correct answer is MATT CORDELL.IMAGE #9
The correct answer is DERRICK LEVASSEUR.IMAGE #10
The correct answer is CLARICE STARLING.

In the event of a tie, I have prepared a tiebreaker question. It will be a number based question. The person who guesses closest without going over will win the POV. If everyone goes over, the player closest will win!

TIEBREAKER
How many seconds have passed between the first image for this challenge being posted and this post?
Power of Veto #6


Musical Chairs

Odysseus returns to Aeaea, where he spends one last night with Circe. She describes the obstacles that he will face on his voyage home and tells him how to negotiate them. As he sets sail, Odysseus passes Circe's counsel on to his men. They approach the island of the lovely Sirens, dangerous yet beautiful creatures who lured nearby sailors with their enchanting music and voices to shipwreck on the rocky coast of their island, and Odysseus, as instructed by Circe, plugs his men's ears with beeswax and has them bind him to the mast of the ship. He alone hears their song flowing forth from the island, promising to reveal the future. The Sirens' song is so seductive that Odysseus begs to be released from his fetters, but his faithful men only bind him tighter.
Tonight's competition will see how well you guys are good at facing your fears while battling the clock. I will post a list of phobias, and it will be up to you to identify what the fear relates to. Each round, you may not repeat an answer that was already given, nor can you ignore the round. If you fail to answer in two minutes from my post, you will be eliminated. If you are left without answering, you will be eliminated. In addition, the first person to answer will score one point. If there is a round where you are the player being eliminated, I will exchange one point for staying in the game, and the next slowest person will be eliminated. The last player or pair standing will win the Golden Power of Veto.

Here is an example of what I would post:

Xenophobia 
Octophobia

Players may answer with "Foreigners" or "8". If someone answers afterwards, it will not be counted and he or she can try answering one that hasn't been selected.

Are there any questions?
Spoiler:

13 Chairs:

Mnemophobia
Ithyphallophobia
Cyberphobia
Lutraphobia
Acrophobia
Geliophobia
Photophobia
Mageirocophobia
Cathisophobia
Kakorrhaphiophobia
Hexakosioihexekontahexaphobia
Odontophobia
Entomophobia


12 Chairs:

Phasmophobia
Geniophobia
Chorophobia
Mastigophobia
Deipnophobia
Olfactophobia
Ailurophobia 
Hippopotomonstrosesquipedaliophobia
Katsaridaphobia
Ephebiphobia
Pediophobia
Mottephobia

11 Chairs:

Epistemophobia
Hodophobia
Chronophobia
Myrmecophobia
Dendrophobia
Melissophobia
Keraunophobia
Apiphobia
Paraskavedekatriaphobia
Genophobia
Oneirophobia

10 Chairs:

Homichlophobia
Panthophobia
Aurophobia 
Kinetophobia
Melophobia
Didaskaleinophobia
Necrophobia
Equinophobia
Claustrophobia
Ophthalmophobia

9 Chairs:

Nephophobia
Ergophobia
Hyelophobia
Melanophobia
Cleptophobia
Koinoniphobia
Gerascophobia
Diplophobia
Ornithophobia

8 Chairs:

Nostophobia
Koniophobia
Doraphobia
Glossophobia
Coprophobia
Merinthophobia
Hylophobia
Frigophobia

7 Chairs:

Hamartophobia
Numerophobia
Automysophobia
Lachanophobia
Dromophobia
Methyphobia
Coulrophobia

6 Chairs:

Heliophobia
Dystychiphobia
Leukophobia
Gamophobia
Barophobia
Ichthyophobia

5 Chairs:

Ecclesiophobia
Herpetophobia
Ligyrophobia
Bibliophobia
Metrophobia

4 Chairs:

Logophobia
Eleutherophobia
Iophobia
Botanophobia

3 Chairs:

Cacophobia
Lilapsophobia
Emetophobia

2 Chairs:

Isopterophobia
Cardiophobia

1 Chair:

Chiraptophobia
Power of Veto #7


Haste Makes Waste

Once they have passed the Sirens' island, Odysseus and his men must navigate the straits between Scylla and Charybdis. Scylla is a six-headed monster who, when ships pass, swallows one sailor for each head. Charybdis is an enormous whirlpool that threatens to swallow the entire ship. As instructed by Circe, Odysseus holds his course tight against the cliffs of Scylla's lair. As he and his men stare at Charybdis on the other side of the strait, the heads of Scylla swoop down and gobble up six of the sailors.
Tonight's competition will test your strength as a pair. At :07, each pair must make a haste decision -

(1) In your confessional, create a new thread titled "SCYLLA POV" and take turns making posts. Your goal is 150 posts as a pair. 

OR

(2) In your confessional, create a new thread titled "CHARYBDIS POV" and have one player post non-stop. Your goal is 200 posts.

There is an advantage to posting as a pair. There are two people. However, there is also an advantage posting solo. You don't need to wait for your partner. 

The first person or pair to finish their task will win the Power of Veto.

Are there any questions?

And yes, both players can just go for option 2. It's up to you.
Power of Veto #8


A Current Affair

Calypso is remembered most for her role in Homer's Odyssey, in which she keeps the fabled Greek hero Odysseus on her island to make him her immortal husband. According to Homer, Calypso kept Odysseus prisoner at Ogygia for seven years. Calypso enchants Odysseus with her singing as she strolls to and fro across her weaving loom, with a golden shuttle. During this time they sleep together, although Odysseus soon comes to wish for circumstances to change. Odysseus cannot be away from his wife Penelope any longer and wants to go to Calypso to tell her. His patron goddess Athena asks Zeus to order the release of Odysseus from the island, and Zeus orders the messenger Hermes, to tell Calypso to set Odysseus free, for it was not his destiny to live with her forever. She angrily comments on how the gods hate for goddesses to have affairs with mortals, but eventually concedes, sending Odysseus on his way after providing him with wine, bread, and the provisions to build a small raft.
For this challenge, it is time to switch things up. You will be cheating on your partner this weekend. Each of you must find one player on IMDb that is not involved in this game as a former player and have them private message my account a total of five times. However, there are certain stipulations.

PM #1 - Sent by you - timestamp ends at :06
PM #2 - Sent by your player - timestamp ends at :12
PM #3 - Sent by you - timestamp ends at :18
PM #4 - Sent by your player - timestamp ends at :24
PM #5 - Sent by you - timestamp ends at :30
PM #6 - Sent by your player - timestamp ends at :36
PM #7 - Sent by you - timestamp ends at :42
PM #8 - Sent by your player - timestamp ends at :48
PM #9 - Sent by you - timestamp ends at :54
PM #10 - Sent by your player - timestamp ends at :00

Your first PM must be titled "PM #1 - [insert name here]", your partner's next PM must be titled "PM #2 - [insert veto name here]", etc all the way until you get to the final one. So if I choose xSayVogue as my partner, I would have my PM titled "PM #1 - sourxgumxrocks", her first PM to me would be "PM #2 - sourxgumxrocks", etc. They cannot submit for multiple people. This means xSayVogue cannot send for kyogre123 if she is sending for me already.

If there is a mess-up, don't worry about it. For each second you are off, you will lose a point. Just keep continuing though. Don't go back and fix it. Just continue as normal. At the end of all ten pms, the player with the lowest score will win the power of veto. In the event of a tie for lowest score, the player who finished the fastest will win. If that somehow ties, I will look at your in-game partner's score, and so on. 

If it continues to be a tie, there will be a tiebreaker on Saturday sometime. You have 24 hours to complete this. You can only try once. If you mess up your titles, you are disqualified from the competition. Any questions?
Power of Veto #9


The Archer's Revenge

When Odysseus arrives at the palace the next day, still disguised as a beggar, he endures abuse and insults from the suitors. The only person who recognizes him is his old nurse, Eurycleia, but she swears not to disclose his secret. Penelope takes an interest in this strange beggar, suspecting that he might be her long-lost husband. Quite crafty herself, Penelope organizes an archery contest the following day and promises to marry any man who can string Odysseus's great bow and fire an arrow through a row of twelve axes—a feat that only Odysseus has ever been able to accomplish. At the contest, each suitor tries to string the bow and fails. Odysseus steps up to the bow and, with little effort, fires an arrow through all twelve axes. He then turns the bow on the suitors. He and Telemachus, assisted by a few faithful servants, kill every last suitor.
Your task is simple. I will post twelve scrambled quotes said by past houseguests. Identify who said what quote (in the correct order). There are a total of 24 points up for grabs, one point for each correctly unscrambled quote and one point for identifying who said it. You will post the answer in your diary room. You may only submit once per pair. Good luck! Any questions? You have thirty minutes to complete.
1. "i seugs ouy ugys ewre ylukc ot tboo su nwo freobe htat dnpeaeph llo."
2. "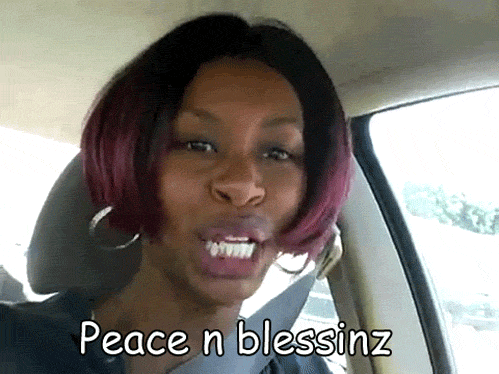 "
3. "Lol I asid gdoo boj tbchi."
4. "I sseug teh nclisee rsaenws my otsqunei ro ihtree yuo've erziadle oyu seiertnd rouy ooft otin yoru otmhu."
5. "It ssieurspr em oguthh tath meos oppeel eerw ggibegn orf Eychrr ot og ni the iftsr ewke nad nhwe she tog tpu up yhte kept ehr. Oll."
6. "Hatt's opbr hwy eh disa oatmls on eno uyo dsubmas"
7. "Revhwoe asw hte 3rd ovet elt em nwko... gto emso eovl to igve ay"
8. "Anc I eagcnh xes fro fere os I odn't get eeaimitldn?"
9. "I ahve nbee sybu! Hisw I lucod evah neeb aundro orf eth trfis plueco ehleaclsgn. Good kcul sugy."
10. "Wtah a tsiekr, Jyrre, I khnti he's onwd rfo eth tocnu!"
11. "Ybe Eiknv dan Raltoy, rsryo uyo eenvr elalry ogt ot aply muhc Kvein."
12. "kathn you abby. i eamk mih oklo dogo

"
1. "i guess you guys were lucky to boot us now before that happened lol." (Duck)
2. "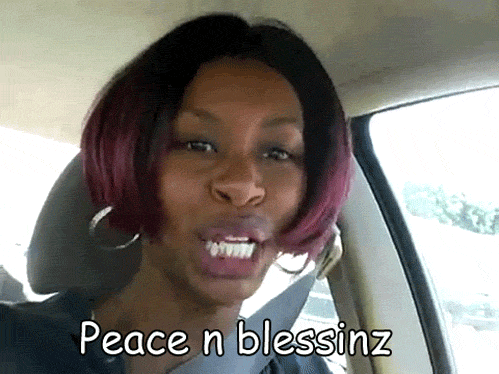 " (Geoff)
3. "Lol I said good job bitch." (Javi)
4. "I guess the silence answers my question or either you've realized you inserted your foot into your mouth." (kim)
5. "It surprises me though that some people were begging for Cherry to go in the first week and when she got put up they kept her. Lol." (Dillon)
6. "That's prob why he said almost no one you dumbass" (Garrett)
7. "Whoever was the 3rd vote let me know... got some love to give ya" (David)
8. "Can I change sex for free so I don't get eliminated?" (Andre)
9. "I have been busy! Wish I could have been around for the first couple challenges. Good luck guys." (Justin)
10. "What a strike, Jerry, I think he's down for the count!" (Aria)
11. "Bye Kevin and Taylor, sorry you never really got to play much Kevin." (Merriska)
12. "thank you baby. i make him look good

" (Kevin)

---
Permissions in this forum:
You
cannot
reply to topics in this forum